Guests Carol Jones, Mary Ellen Parsons, Sarah Elizabeth Sharp, and Sarah Morris join Pat for a chat!
CLICK THE PLAYER & Listen to Show 399 -- My WEEKLY DEAL the end, it's a great one!
LISTEN to THIS show right at the player above.
I have an overview of the podcast and some other things I'm working on!
CLICK to my channel, SUBSCRIBE then CLICK the BELL to get notices
If you love to read you will love my guest, not only is she a quilt maker but she writes novels about them too! Carol Dean Jones books are the mystery series called a 'Cozy', easy to read and they come with a pattern, so fun!
Visit her at https://caroldeanjones.com/
Sometimes I find my guests in unique ways. I was on vacation chatting with some other guests in a wine bar on a ship. My new friend was telling us they love to travel to wineries and had I been to Parsonage Winery in Carmel Valley, CA where the labels were quilts? Of course I had to find out about this and today, I have quilt maker Mary Ellen Parsons here!
Visit her at https://www.parsonagewine.com/quilts/
Article continues below this Ad
Sarah Elizabeth Sharp is a talented quilt maker and author at the website 'NoHatsInTheHouse'. I love reading about her process and thoughts as she shares her projects at her website. Today we'll dive into some paper piecing design, her new book is fabulous!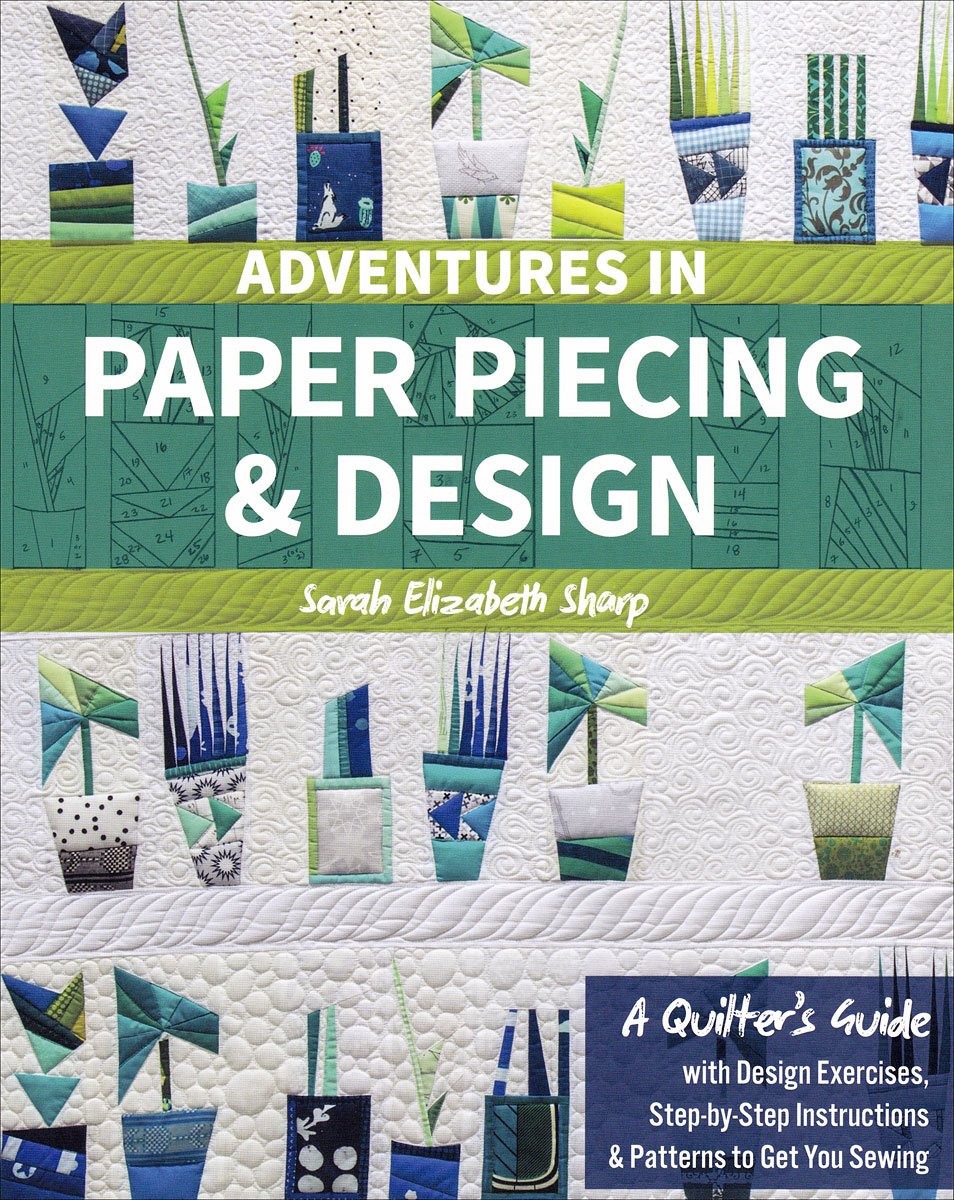 Buy Sarah's Book, it's fantastic!
Visit her at https://www.nohatsinthehouse.com/
I love hearing that teachers use quilting in the classroom. Sarah Morris is an 8th grade math teacher in Tennessee and she has a barn quilts project her class is doing that is so good, I had to have her share with us!
Visit her at https://sites.google.com/view/east-tn-tuff-tales/home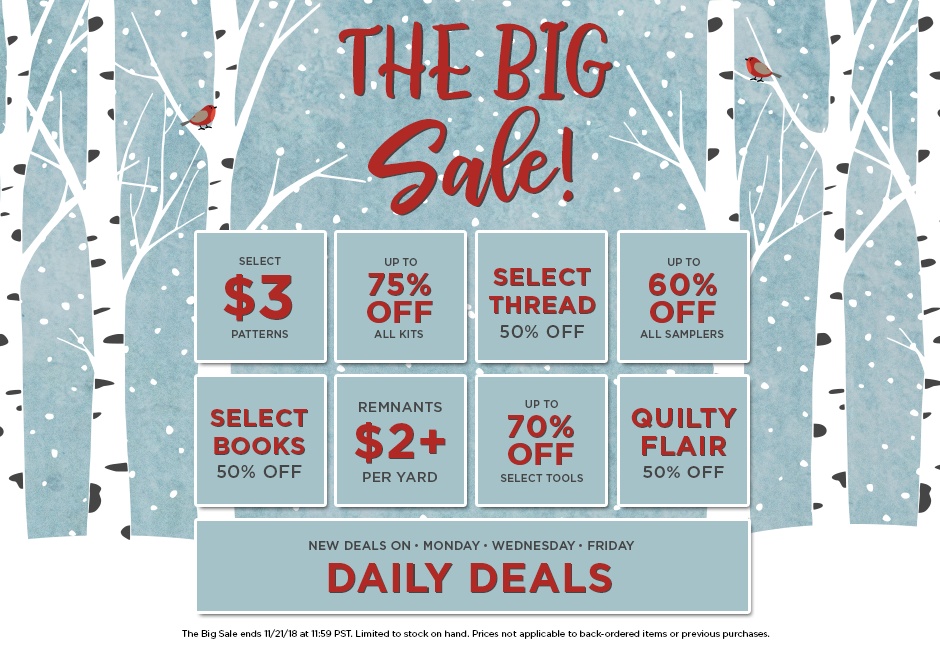 Do you need backing, something for a friend, secret quilty Santa, or your guilds door prizes? How about a tool on sale? Fantastic deals can be had right now!
--Then Listen ON YOUR COMPUTER or download the PODCAST after the show, the recording is available after 6pm eastern.
--ITUNES subscription available - CLICK HERE To subscribe
--APQ Facebook page CLICK HERE to Join
--My Facebook Quilt Classroom CLICK HERE to Join