Guests Carolyn Forster, Jo Avery, and Gail Pan join Pat for a chat!
CLICK THE PLAYER & Listen to Show 388 -- My WEEKLY FIND is at the end!
LISTEN to THIS show right at the player above.
Carolyn Forster is an author and I like to think of her as the ultimate teacher. Her books are so full of information and techniques. If you are lucky enough to be able to take a workshop with Carolyn, you must! The Handmade Quilt, a skill building sampler is so well done. I'm all about samplers with skill building, so I'm looking forward to a few tips today.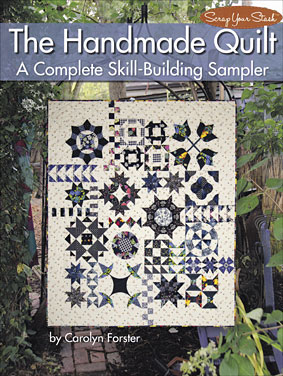 Visit her at http://carolynforster.co.uk/carolyns-blog/
Jo Avery is the very talented designer at myBearpaw. Jo owns a fabric, yarn and haberdashery store located in central Edinburgh Scotland. I've followed Jo's work for years, and we invited her to our Splendid Sampler 2 design team. Recently I was able to schedule a time we could talk!
Visit her at http://blog.mybearpaw.com/
I meet Gail Pan years ago at the tradeshow. My friend was helping me work the show, she follows Gail's work. I was delighted to have my friend introduce us, we've been friends every since! She is an incredible embroidery designer, fabric designer, and author. She also created a block for our Splendid Sampler 1 book. We are talking stitching and fabric today, because Gail is the expert!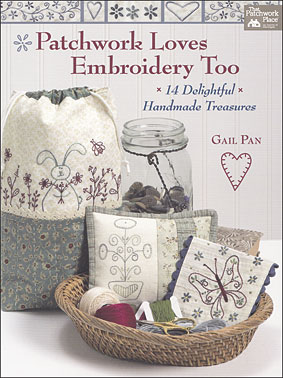 Visit her at http://gailpandesigns.com/blog/


I have this yummy Christmas bundle of fabric coming... I adore it!
CLICK to BUY one, there is a limited supply of this curated bundle!
--Then Listen ON YOUR COMPUTER or download the PODCAST after the show, the recording is available after 6pm eastern.
--ITUNES subscription available - CLICK HERE To subscribe
--APQ Facebook page CLICK HERE to Join
--My Facebook Quilt Classroom CLICK HERE to Join